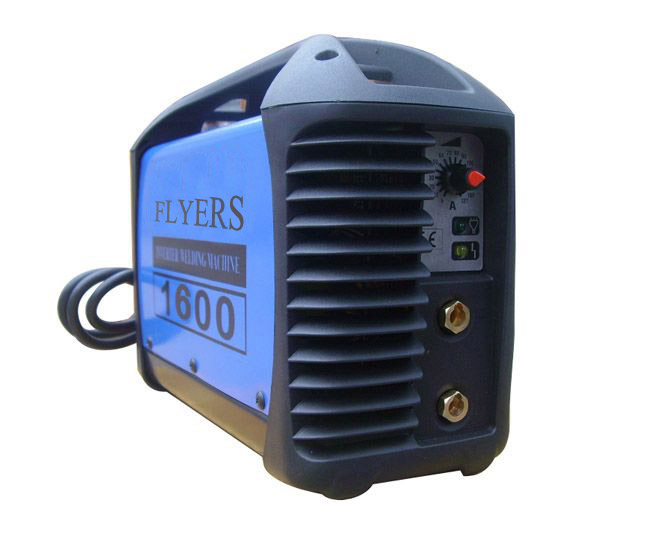 This MMA160 Inverter Arc Welder is ideal for home or business use. Single phase, fan-cooled, made for MMA welding in direct current (DC) scratch striking. It has high welding current stability, in cases where the mains voltage fluctuates. It comes with an 1.5m electrode holder, earth clamp, 2m cable, mask and brush.

SPECIFICATIONS:
Input voltage: 230V±10%.
Input frequency : 50Hz.
Absorbed current (A): 13/32.
Max. input power (Kw) : 4.5.
Efficiency: 0.85.
Power factory: 0.93.
Max no load voltage (V): 85.
Current range (A): 5~160.
Max current (A): 160@35%.
Current at 60%(A) : 120.
Usable electrodes dia. in DC : 1.6~4mm.
Insulation class : H.
Protection degree : IP21.
Net weight (kg): 4.4.
Any modifications made to this appliance must be performed by a licensed electrician.
Do Not touch wire or rods while welder is turned on even if trigger is not pressed.
Keep children and onlookers clear whilst welder is in operation.
Note: as this welder is 22AMP be aware an electrician may be required to install a suitable connection before use.

ACCESSORIES:1.5m Electrode holder.
Earth clamp.
1.m Cable.
Mask.
Brush.